It's already August and our Rewarding Recruitment challenge continues....our chosen charity for this month is the lovely Mencap!

Who are Mencap?
In 1946 Judy Fryd, a mother of a child with a learning disability, formed 'The National Association of Parents of Backward Children' - which later became Mencap.

Mencap is the leading voice of learning disability. Everything they do is about valuing and supporting people with a learning disability, and their families and carers. They team up with a network of over 400 local groups to reach people across England, Northern Ireland and Wales.

Their vision is a world where people with a learning disability are valued equally, listened to and included.

The services they provide range from round-the-clock care to helping someone join in with local leisure activities, providing advice and information on things like employment and education, helping someone to live independently for the first time, and even things like reporting a crime to the police.

In a nutshell, they try to help in any area of a person's life where they need support.
How did Spec Recruitment help?
Leah and Anne-Marie met with Sarah form Mencap at one of their supported living houses in Bristol (Clifton). The day was spent in the front garden weeding, cutting, pruning and tidying, making it an enjoyable and useable environment for the residents. They currently have 6 adults living independently in the property and a team of wonderful volunteers and members of staff support them where needed. The girls at Spec Recruitment met with several residents who love nothing more than a good old chat with visitors and volunteers. Thanks for having us Mencap!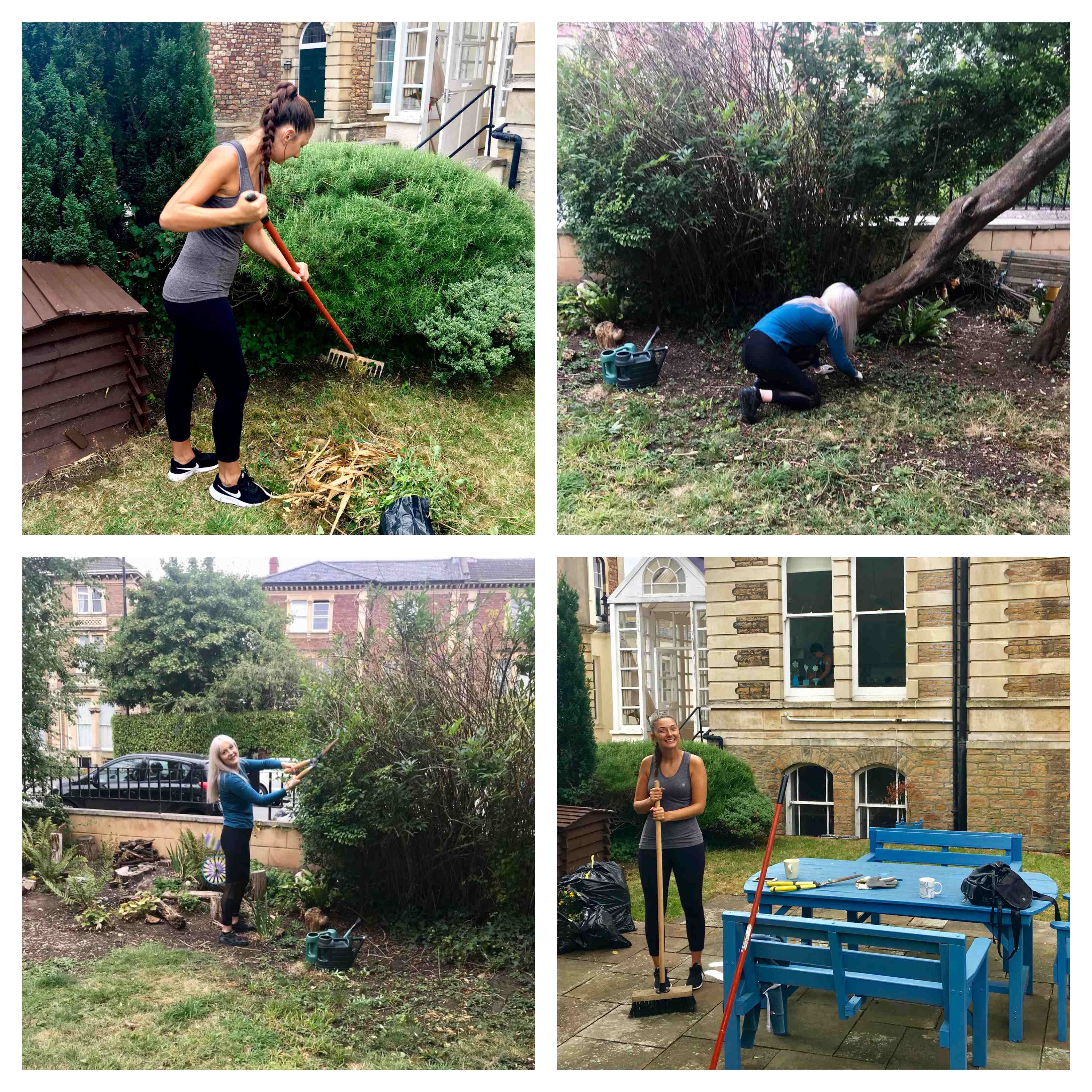 There are many ways you can get involved, from volunteering to donating, to discover more, click here!