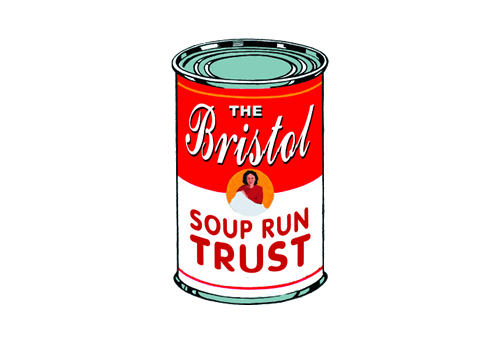 No matter the weather the Soup Run operates every single night of the year without fail, providing people in need with warm food and drink along with toiletries and cosy clothing.
Clients turn up at the Soup Run for many reasons: hunger, loneliness, companionship and advice. The charity runs free of charge and would be non-existent without the dedication and kindness of their many volunteers who take it in turn to operate throughout the months.
Jackie, Natasha and Anne-Marie joined Richard and his wonderful group of volunteers for a night shift earlier this month at Hope Chapel in Hotwells. The first couple of hours consisted of preparing the food bags, home made soup and toiletry bags. Sleeping bags and warm clothing are also provided to those who are most in need.
We set out in 3 cars and stopped off at the two locations that are always visited every night, Pip 'n' Jay and Redcliffe Bridge. On the first stop approximately 45 homeless and vulnerable people were waiting for our arrival, with the second stop being slightly smaller.
Overall it was a highly rewarding, eye opening and exciting experience and one that we will definitely do again! Thank you to Richard and his team for accommodating us and welcoming us into the group.
Thinking of volunteering yourself? There are many ways to get involved, from volunteering to providing financial donations and supplies. For more information click here, phone them on 0117 203 3183 or email on This email address is being protected from spambots. You need JavaScript enabled to view it.