A third of UK businesses have adopted a pet-friendly policy despite mixed opinions…
An estimated 1.7 million British businesses have adopted a pet-friendly policy; however, recent data has revealed that two thirds of employees claim office dogs are bad for business, with the main reason being distraction. This data also reveals that having cuddly canines in the office can send stress levels through the roof for one in five workers, while one in four lose the will to work altogether.
However, Bosses are increasingly encouraged to allow their staff to bring pets to work, with the intention of making the workplace a more relaxed, productive, enjoyable place, with the hashtag #BringYourDogToWorkDay becoming increasingly popular each year.
The Benefits:
The idea of being able to bring your pet into work can be a huge relief for pet owners who worry about leaving their furry friend at home, it can also be a huge financial benefit as they won't need to rely on doggy day care as often (which can quickly add up!).
Research from the Virginia Commonwealth University revealed that the employees with the lowest stress levels are those that bring their dogs into work, whereas the highest belonged to workers who leave them at home.
A study from Stanford University also showed that walking can increase creative thinking by as much as 60% when compared with sitting down. Yet according to CV-Library, 61% of employees take their lunch break at their desk – a statistic that could dramatically improve with the introduction of dogs in the workplace.
Petting a dog has been proven to reduce stress, reduce blood pressure and change your physiological state. Dogs also increase the ease and frequency of conversations between friends, colleagues and strangers – resulting in a more relaxed and friendly working environment.
A 'Dogs at Work' policy is often viewed by employees as a valuable employment perk. A recent study showed that over 43% of employees would like to see pets allowed in the office, 39% felt that pets at work would increase their productivity and 50% believed it would increase their happiness.
Concerns:
Dogs may be allowed in the workplace for several reasons – but in every case, the dangers and risks would need to be assessed and managed appropriately.

Employees and visitors should be protected from injury or illness due to household pets, with risks including being bitten, an allergic reaction or hygiene reasons. In some cases, it may also be necessary to consider people who have a phobia or fear of dogs.
Conclusion:
Several well-known companies such as Google, Ben & Jerry's and Amazon already welcome dogs into their workplace and this may be something more organisations will allow in the future.
For us here at Spec, we absolutely love having Potchy the pooch in our office and although ever so slightly distracting at times (he has an unhealthy obsession with chewing our heels!) the benefits massively outweigh any negatives.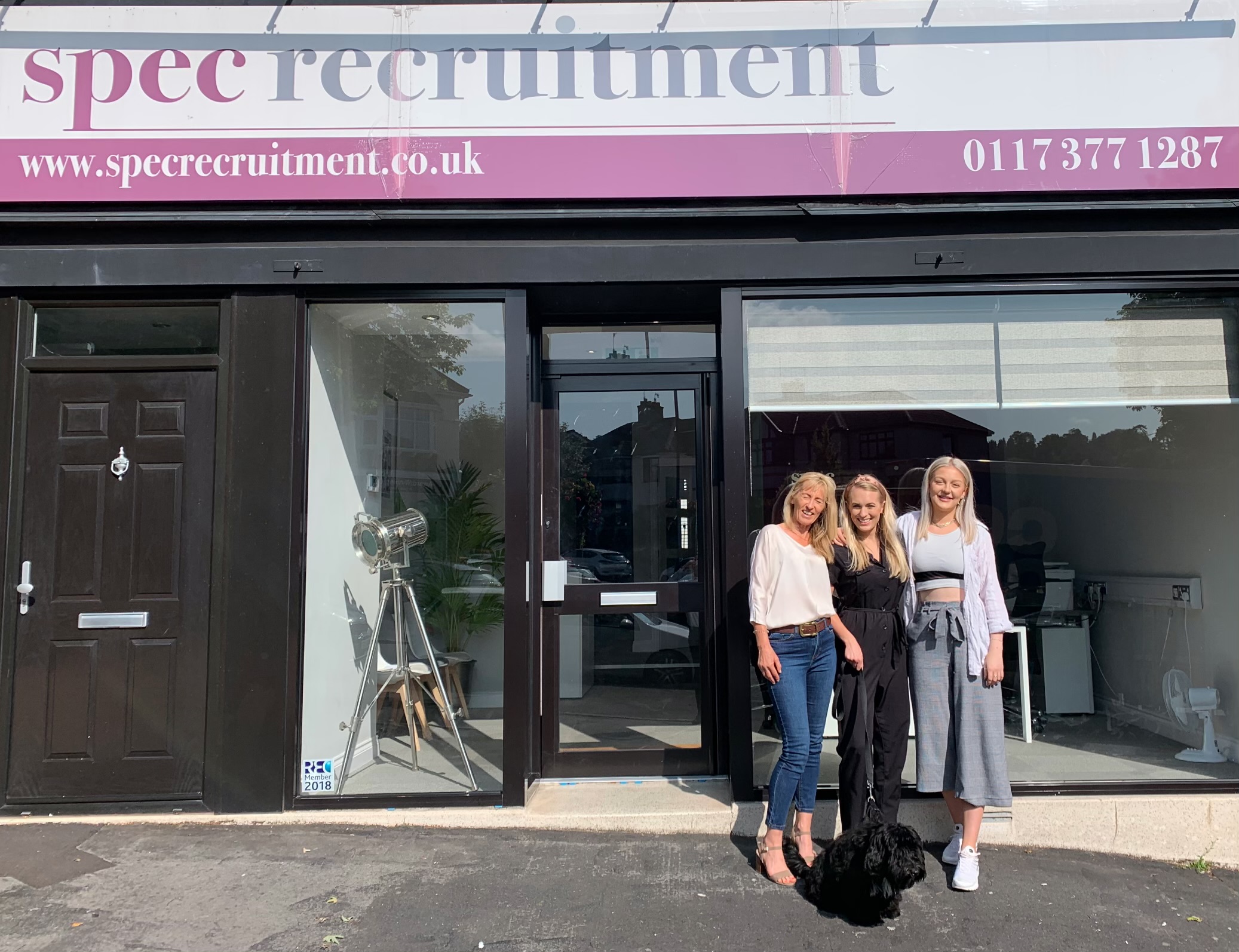 Sources: Recruiting Times, Animal Friends Insurance, The Telegraph